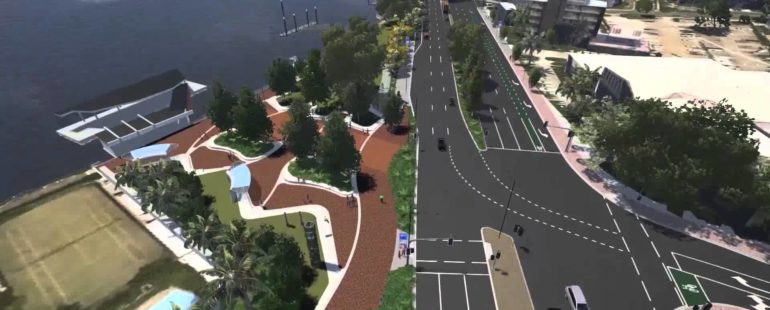 06 Jun
Kingsford Smith Drive Upgrade, Brisbane
Client/Developer:
Lend Lease Engineering
Project Duration:
April 2015 – Current (expected completion 2019)
Project Scope:
In partnership with Land Surveys and Patriot Environmental, Utility Mapping were engaged to conduct a full Quality Level-B (AS5488 QL-B) 3D utility survey along a 4.2km section from the ICB to Theodore Street including side streets. The survey results were delivered in a 12D model where each pit, pipe and conduit was modelled to its specific size and shape. In addition, 2,000 potholes have been completed to AS5488 QL-A across the site to obtain further information such as type, size, RL, configuration and material via a 3D cross section pothole report. Each QL-A survey point was updated in the 12Da model.
A full time CAD and Data Manager from Utility Mapping worked in the Lend Lease and Design Joint Venture office to act as a conduit between the site survey teams and design team to ensure the data was managed from site to design and the model was updated from QL-B to QL-A as additional information came from site. A full detailed investigation of the stormwater and sewer manhole systems were undertaken to obtain a high level of accurate information for the hydraulic design of new infrastructure to join the existing drainage networks. In total 450 manholes were surveyed with detailed manhole cards which included the chamber and shaft size, pipe sizes, material, invert levels to each connection, cover levels and chamber photos.